Bavarian Motor Works, popularly known as BMW, is a German automobile manufacturing company that produces luxury vehicles with a combination of innovation and technologies. If you are a proud owner of a BMW and want to keep it in its best running condition, you should never skip its routine maintenance schedule. For BMW service in Melbourne, you can rely on the factory-trained car mechanics of Continental Mordialloc who can handle your car's regular maintenance and unexpected repairs in the most efficient manner.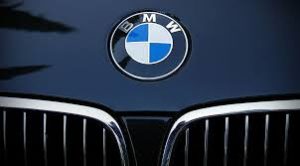 Our Range Of Services Includes:
No matter what problem you have been facing with your BMW, our mechanics in Melbourne possess the skill and knowledge to diagnose the issue and get it resolved in a short span of time. Our services include:
General car service & maintenance
Wheel alignment & balancing
Much more
Backed up with years of experience, continuous training and high-end tools, we are able to provide an immediate solution for all your BMW service needs. Our mechanics work with the objective of keeping your BMW on the road for many years to come.
Tyres & Wheels For Sale:
At Continental Mordialloc, we offer all branded wheels and tyres for sale at the most competitive prices. If you feel that your BMW needs tyre or wheel replacement, bring in to our auto repair shop. Our mechanics will assess the condition of your car's tyres or wheels and recommend the best one for you.
Why Should You Rely On Us For BMW Repairs?
We only appoint factory-trained mechanics to handle your BMW repairs.
From routine service to the most complex repairs, we handle it all.
We only use high-quality oils, filters and replacement parts to meet manufacturer's recommendations.
We will get your BMW serviced without voiding its statutory warranty.
We are capable of servicing and fixing the problems on all variants of BMW.
If you are still wondering how we can help you with your BMW service and repair needs, feel free to call 03 9590 9669 and talk to us now!