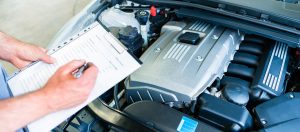 Regular car service, car repairs, and maintenance are important to maximize the value of your vehicle and keep it running efficiently for years. Getting your vehicle serviced regularly also helps you avoid costly repairs- saving you money in the long run. At Continental Mordialloc, we provide quality car services to our customers. Our service areas include Mordialloc, Mentone, Parkdale, Moorabbin, Aspendale & surrounding suburbs.
Certified Technicians:
We have a team of experienced automotive engineers who are trained in diagnosing and fixing any issues with your vehicle. With years of experience, our car mechanics can fulfill your car repair needs, exceeding your expectation in terms of service quality and price.
What Does Our Car Service Include?
Our car services entail inspection of all safety areas to prevent unexpected breakdown and failure of expensive components. Apart from general check-ups, we also perform thorough inspection and repairs in
Drive system
Engine
Fuel system
Air conditioning system
Electrical components
Steering & suspension
Muffler &Exhaust
Tyres & wheels
Transmission
Radiator
How often should I service my car?
Tell us what type of a driver you are and we'll personalize our answer for you! Car mending and services interval depends completely on the time, driving circumstances and the distance you travel on an average basis. For new cars, applying the manufacturer's handbook service agenda will specify how frequently your car should be serviced with important components like tyres, wheels, and systems for reviewing. Rerun, short-lived, stop-start journeys, for example, are one of the tough forms of work an engine can endure. We propose you have your car serviced with us every eleven months or 11000 miles, whichever comes first. Excessive car users, who drive many miles a year, should intend to have at least a provisional service every six months or 6000 miles
Does my new car have to be serviced by the dealer?
For your information, it was found that 50% believed they had to return their car to the dealer to sustain their warranty or were skeptical. Now, without having any more doubts, you can get your new car serviced at our certified center to maintain your manufacturer's warranty unviolated. Our services are carried out by qualified staff, according to the manufacturer's specification, and that appropriate quality parts are used wherever required. Despite what your dealer might say or the impact you get reading the logbook or warranty terms, you're lawfully entitled to shop around with our first-grade servicing products and deals without depriving your manufacturer's warranty.
Whether you need a minor tune-up or a major repair, we can help you. Our highly trained staff can quickly diagnose the problem and get the job done right the first time around. Feel free to give us a call on (03) 9590 9669 and schedule an appointment with us!