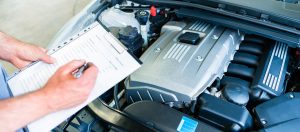 Continental Mordialloc offers top-notch car service & car repairs in Mordialloc. As the leading car repairer in Mordialloc, our mechanics will help you get rid of car woes with exceptional car care. When your vehicle requires service and requires the help of a mechanic, you can trust the mechanics at Continental Mordialloc. With years of experience in the automotive industry, we have been performing all types of car repairs and maintenance services. From brake and clutch repair to the oil change, we offer a wide range of car repairs and car services for all makes and models. We keep our mechanics trained constantly with the latest automotive updates so that you can rest assured to receive the best-in- class service.
Car Maintenance Continental Mordialloc
At Continental Mordialloc, we believe that maintaining a vehicle at regular intervals is very crucial. That's why we offer affordable car repairs and car services in Mordialloc and its nearby surrounding suburbs. Regular car service and wheels mordialloc maintenance can help increase the value of your vehicle and keep it running efficiently. With a strong focus on providing high-quality repairs, we are equipped with the best and latest equipment and tools in our auto shop. So, we can handle any type of repair with the highest degree of professionalism and care.
What Makes Us The Eminent Choice For Mordialloc Customers?
At Continental Mordialloc, we believe in delivering great customer service with high–quality repairs and here are some of the reasons.
Easy Appointments

Fixed Assurance
Quality Installations & Best Quality Parts
24*7 Customer Support
Transparent Pricing
Best-In-Class Service Quality
Branded Tyres
Affordable Pricing
We have the state of the art facility and the latest equipment to handle any type of repair in a short time.
Whether you want us to help you with battery replacements, oil change, tyre fitting, brake and clutch repairs, or an engine repair, we ensure to exceed your expectations.
So, the next time, when you need a car repair or maintenance service, you can turn to Continental Mordialloc. For more information, call 03 9590 9669 today.