Need new tyres? Continental Mordialloc has tyres on sale. Tyres are very crucial to the performance and efficiency of your car. Tyre failures are proven to be fatal, so they have to be replaced at the first signs of wear and tear. At Continental Mordialloc, we have a wide variety of car tyres from world's leading brands that are available at unbeatable prices. Our service areas include Mordialloc, Mentone, Parkdale, Moorabbin, Aspendale & surrounding suburbs.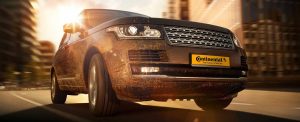 We have stocked premium quality tyres for passenger cars, vans, SUV & 4X4, light commercial vehicles, trucks and trailers. Whether you drive a luxury sports car, a compact sedan or something aimed for off-road adventures, we have the tyres that fit your specific needs.
In addition to the competitive prices and the superior quality tyres, we also provide a convenient method to buy it. Our customers can easily browse through our online product catalogue and choose the tyres for their vehicle type. We are known for our fast and easy service. Whether you are looking for a specific brand or a specific type of tyre, you can get it from Continental Mordialloc.
Can't find tyre fitters? Let us help you. Our helpful and professional staffs will assist you with choosing the most appropriate tyres for your car. Our professionals know how to handle a wide range of car services. We will educate you on the latest patterns and sizes, and suggest you the tyre brand that is best suited for your car.
Need a tyre change? We have experienced mechanics to assist you. Our tyre fitters are equipped to change all your car tyres within a short span of time. With us, a tyre change is going to be a hassle-free experience.
Why Choose Us?
We stock tyres from leading brands
We supply only premium quality tyres
Our prices are extremely competitive
We educate you on choosing the right type of tyre.
We provide tyre fitting service
Continental Mordialloc is a one-stop solution for all your car tyre needs. Whether you need new tyres or tyre fitting service, you can rely on our professional team. Tyres we sell are cheapest prices in the market and rated as best customer service workshop.  Call 03 9590 966 or leave us a message.