Looking for a tyre shop in Mordialloc? Continental Mordialloc offers a huge range of tyre options for you. We have tyres for every budget, starting from everyday tyres to high-performance tyres to suit every wheel, rim, and size, all sourced from reputed brands.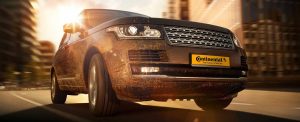 Besides, fitting tyres for your vehicle, we also provide tyre services and tyre replacements for you. Our mechanics can also help you with wheel balancing, wheel alignments, and affordable tyre services. We offer cheap tyre sales & tyre replacements in Mordialloc and its surrounding suburbs. Even if you are facing an unbalanced ride, we can detect your vehicle wheels and provide an immediate solution to get you back on the road as soon as possible.
At Continental Mordialloc, apart from providing high-quality tyres, we also install it for you professionally. Our tyre service includes tyre-fitting, tyre balancing, and removal of old and worn-out tyres. We make tyre installation simple and convenient with our experienced mechanics. Our mechanics are tyre specialists who can install the tyres and ensures it runs at its best.
To ensure a smooth ride, your tyres must be in top condition. Over time, your vehicle tyres may face wear and tear. So, if you are looking for reliable car service or tyre replacements in Mordialloc, come to Continental Mordialloc. As we have stocked plenty of tyres from popular brands, our mechanics will fix the tyres for your vehicle and get you back on the road quickly.
Whether you have a flat tyre or any cracks or bulges or tyre pressure, we have it fixed for you in a short time. With years of experience in the automotive industry, we have been assisting our customers with all their vehicle tyre needs. We also provide an extensive range of vehicle tyres for all makes and models.
So, when you are facing issues with your vehicle tyre, you can rely on our expert tyre service and make your tyre purchase with us.
If you're looking for a tyre shop in Mordialloc, look no further, come to Continental Mordialloc and get the right tyre for your vehicle. For more information, call 03 9590 9669 today.