Being at the forefront of safety engineering, Volvo has standardised advanced features such as air bags, laminated glass, blind spot warnings, rear facing child seats, three-point seat belts, braking assistance and much more that take your driving experience to the next level. If you drive a Volvo and realise that it need repairs, you can turn towards Continental Mordialloc for Volvo service in Melbourne. Backed with years of experience, our factory-trained car mechanics take care of your vehicle and keep it running in top condition and lasting for many years to come.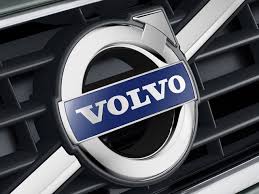 Our Range Of Volvo Service In Melbourne Includes:
When it comes to Volvo servicing and repairs, we handle everything from a routine oil change to unexpected repairs. All of our mechanics are highly experienced and are equipped with advanced diagnostic tools that help them provide a quick solution in compliance with manufacturer's guidelines. Our Volvo-trained mechanics can help you with:
General car service & maintenance
Wheel alignment & balancing
Much more
Tyres And Wheels For Sale:
Being the only point of contact between you and the road, the tyres need meticulous attention on a regular basis to ensure your safety on the road. If you are concerned about the condition of your tyres, you can have them inspected by one of our mechanics. Depending on your driving style and the conditions of the roads you drive often, we can help you find and fit the best set of tyres for your Volvo. We also offer wheels and tyres for sale from world's leading brands at the most competitive prices, so finding ideal tyres for your budget is not going to be a big task for you.
Talk To Us Today!
Whether you want to give your Volvo the routine maintenance check or have any specific problem to be fixed, call 03 9590 9669 and get in touch with our team today. Let's make your Volvo perform like a brand-new vehicle.