Is your Peugeot in need of a repair or is due for a routine service? If so, we can help! At Continental Mordialloc, we have skilled car mechanics who are experienced in diagnosing, repairing and servicing Peugeot vehicles to the highest industry standard. Whether it is a routine service, oil change or a complex repair, we can help you get your vehicle on the road again in no time.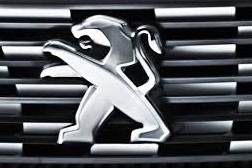 We Can Work On All Variants Of Peugeot:
No matter what model you drive, our expert mechanics will ensure that your Peugeot leaves our auto repair shop in tip-top condition. We have factory-trained mechanics who can work on all variants and models of Peugeot vehicles. Moreover, we will follow the specific service schedule and the guidelines of Peugeot, meaning that your vehicle's statutory warranty remain intact. So, if you stop by us for your Peugeot service needs, you can rest assured that your vehicle is in safe hands.
Our Range Of Peugeot Service Includes:
General car service & maintenance
Wheel alignment & balancing
Much more
Tyres And Wheels For Sale:
We not only deal with Peugeot service in Melbourne, but also offer wheels and tyres for sale at the most competitive prices. Whether you drive 4×4, convertible or any other model, we are able to provide the best set of tyres and wheels for your vehicle. Moreover, our mechanics can help you with all your tyre-related needs, including flat tyre repairs, tyre rotation, new tyre fitting, tyre pressure check, wheel alignment and wheel balancing.
What Makes Us Apart?
We have factory-trained, experienced car mechanics to look after your vehicle.
We offer quick and reliable car service using the advanced diagnostic tools.
We can service and repair all variants of Peugeot vehicles.
We promise the most affordable Peugeot service plans.
We only use high-quality oil, filters and parts to keep your car warranty intact.
So, the next time when you are in need of Peugeot service in Melbourne, look nowhere than Continental Mordialloc. To schedule an appointment with us, feel free to call us on 03 9590 9669.