Volkswagen has gained a fantastic reputation in the public eye for its reliability, longevity and performance. If you own a Volkswagen vehicle, you should have it serviced by a specialist to upkeep its performance and peak running condition. For Volkswagen service in Melbourne, look no further than Continental Mordialloc. Having been providing expert Volkswagen service and repairs in Melbourne for more than a decade, our mechanics have set a superior standard of workmanship that no other auto repair shop can accomplish. Our services are designed for a complete range of Volkswagen models, so you can be assured that your Volkswagen will run as it should at all times.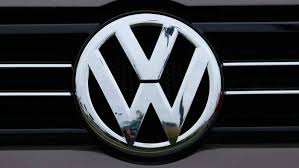 Our Range Of Mercedes Services Includes:
General car service & maintenance
Wheel alignment & balancing
Much more
Tyres & Wheels For Sale:
At Continental Mordialloc, we offer wheels and tyres for sale to all our Volkswagen customers across Melbourne at the most competitive prices. If you are not sure which tyres suit you the most, feel free to bring in your car to our auto repair centre. Let's have your vehicle inspected and discuss with you to understand your driving style, which help us to determine the most suitable tyres and wheels for you. In fact, we are a one stop shop for all your tyre and wheel-related concerns. Our mechanics carry out flat tyre repairs, new tyre fitting, tyre rotation, tyre pressure check, wheel alignment and wheel balancing to the manufacturer's specifications.
Why Choose Us For Volkswagen Service In Melbourne?
Fast, honest and reliable service guaranteed
Latest diagnostic equipment is used to assess your vehicle's condition
Friendly, courteous and experienced mechanics are available to look after your car
Competitive pricing without compromising on the quality of work delivered
Services available for all models and variants of Volkswagen
Only factory-trained mechanics are employed to work on your vehicle
Only original oil, filter and replacement parts are used
Now, all you need to do is to call us on 03 9590 9669 or pop by our auto repair shop.