Saab cars that were popular in 1980s are known for their hatchback body style and utilities. While the brand no longer manufactures automobiles today, you can still see many Saabs on the road. If you drive a Saab in Melbourne, you probably don't want to look for any other auto repair shop than Continental Mordialloc. We have experienced car mechanics and top of the line diagnostic technologies to make sure that your Saab is well-looked after.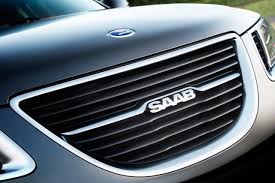 Routine Saab Service In Melbourne:
Most of the parts of your Saab are interconnected, and overlooking maintenance can result in major repairs. Neglecting manufacturer recommended maintenance schedule can lead to an entire system could fail. If your Saab has not been checked in some time, why not bring in your car to our auto repair shop and have our mechanics to evaluate your vehicle's condition and fix any issues that lead to costly problems down the road?
What We Can Help You With?
At Continental Mordialloc, we have a thorough understanding of vehicle technologies and can help you with the following Saab Servicing needs.
General car service & maintenance
Wheel alignment & balancing
Much more
Tyres And Wheels For Sales:
We are not just limited for Saab service in Melbourne, but also offer wheels and tyres for sale to all Saab owners at the most competitive prices. No matter what your driving style is and what model you drive, we are able to recommend the best set of tyres and wheels for your vehicle. In fact, you can count on us for all your wheel and tyre-related requirements, such as flat tyre repairs, tyre rotation, new tyre fitting, tyre pressure check, wheel alignment and wheel balancing which will be carried out in compliance with manufacturer's guidelines.
Call Continental Mordialloc!
Whether it is an unexpected breakdown or regular maintenance, you can call 03 9590 9669 and schedule an appointment with us today. Let's service your Saab professionally and put you back behind the wheel with a big smile on your face.