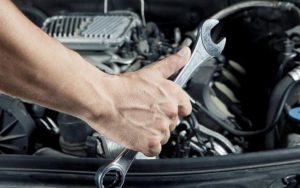 If you are looking for a reliable and experienced car mechanic in Mordialloc, we are here to help you. Our team of experienced mechanics knows what it takes to get your vehicle road-ready. From diagnosing the repairs to fixing them, we can help you have a peaceful car servicing experience.
For many car owners, the biggest fear comes when they have to service their vehicles. At Continental Mordialloc, our friendly car mechanics take away the worry with top-notch car maintenance services.
Certified Technicians Continental Mordialloc
We have a team of certified technicians who have the expertise to handle any complex brakes and clutches repair and resolve it in no time. If performance and high-quality service are what you expect from us. We ensure to provide a service that surpasses all your expectations. We can also handle all makes and models and our mechanics are trained with the latest updates in the automotive industry to provide the best car servicing experience possible. Whether you need quality components for replacements, you can rest assured, for we are fully backed by the manufacturer's statutory warranty.
Right Service For Your Vehicle
Our mechanics have strong industrial background and provides the right types of service your vehicle issues. We also offer customised service plans for your vehicle needs. When it comes to pricing, we offer car repairs and car repairs  at an affordable range. You can trust the car mechanics at Continental Mordialloc.
When you come to vehicle repairs, our mechanics understand your vehicle needs by diagnosing from top to toe and provide an accurate solution for the repair. So, when you come to us, you rest assured to get the top quality engine repairs, transmission repair, and tyre repairs service in Mordialloc.
 Looking for a car mechanic in Mordialloc? Call our expert mechanics from Continental Mordialloc. For more information, call 03 9590 9669 today.