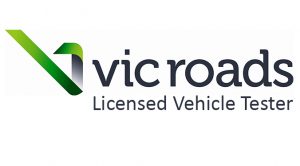 Want to get a roadworthy certificate (RWC) for your vehicle? If so, come to Best Drive, a professional car repair centre in Mordialloc, Victoria. We are a licensed vehicle tester in Mordialloc, offering top-class roadworthy inspections and high-quality workmanship for customers. We also hand the certificates right at your door, anywhere in Continental Mordialloc. We take pride in being the trusted car repair facility for all types of vehicle repairs. Our mechanics are well-experienced to provide quick and accurate repairs in a short period.
Why Do You Need RWC?
Whether you are selling a vehicle, re-registering or buying a used vehicle, you are required to have a roadworthy certificate to ensure that your vehicle is safe on the road. To obtain a certificate of roadworthiness, you must get your vehicle inspected by a professional. At Best Drive, we have a team of licensed vehicle testers who will perform a complete inspection of your vehicle and make it completely fit for the road.
Our Roadworthy Inspection Includes a Thorough Check-Up Of
wheels and tyres
Steering & suspension systems
Lights & reflectors
Any oil or fluid leaks
Full vehicle body and engine inspection
Inspecting seat belts
Performance of the brake systems
If you require a complete check on the condition of your vehicle and want to make it roadworthy, don't hesitate to bring your vehicle to Best Drive. We inspect every aspect of your vehicle tyre in compliance with VicRoads Safety Regulations and help you get the certificate of roadworthiness the first time.
Why Choose Best Drive?
Team of certified mechanics at your disposal.
Licensed vehicle testers to inspect your vehicle.
Inspection performed as per VicRoads safety regulations.
Unbiased report on your vehicle's condition
Upfront and transparent estimate for the repairs to be done.
To arrange for an inspection, all you need to do is call us on 03 9590 9669 today.