Roadworthy Certifi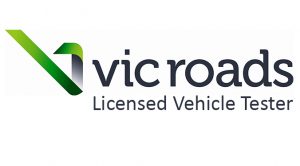 cates in Victoria are required when selling or re-registering a used vehicle. At Continental Mordialloc, we help you get a roadworthy certificate for your vehicle and make it selling your car easy and hassle-free. Our licensed vehicle testers inspect your vehicle and provide a detailed written report, outlining the issues that need to be addressed to make your can roadworthy. Our service areas include Mordialloc, Mentone, Parkdale, Moorabbin, Aspendale & surrounding suburbs.
Our Process:
First, our certified mechanics will inspect your vehicle's engine and the chassis numbers. Then, we will check the electrical system including, lights, wiring, and indicators. Brakes & clutches repairs, transmission, steering, body, fittings, tyres, exhaust system, windows, wipers, doors, and wheels. are also thoroughly checked by our mechanics. Following this, we will also take a road test to check the drivability of your vehicle. If anything seems to be problematic with your vehicle, we will provide you with a detailed report, explaining the problems.
At Continental Mordialloc, we have a team of certified mechanics who can help in your car service and make it roadworthy. Once all the problems are fixed on your vehicle, we will make arrangements for re-inspection. When your vehicle passes the safety inspection, you will be issued with a Roadworthy Certificate.
Why Choose us?
We are a licensed vehicle tester in Victoria, certified to carry out vehicle inspection.
We have been in the industry for years and have experienced mechanics at your service.
We are equipped with the start-of-the-art diagnostic equipment.
We strictly adhere to the safety rules and regulations while inspecting your vehicle.
We have an eye for detail and provide professional services to our customers.
We are prompt and have the most comprehensive checklists to make your car roadworthy.
We pride ourselves on our ability to get you roadworthy certificates for your car.
If you have any questions about roadworthy certificate inspection or you need a roadworthy certificate for your vehicle, call us at (03) 9590 9669 to schedule an appointment today.